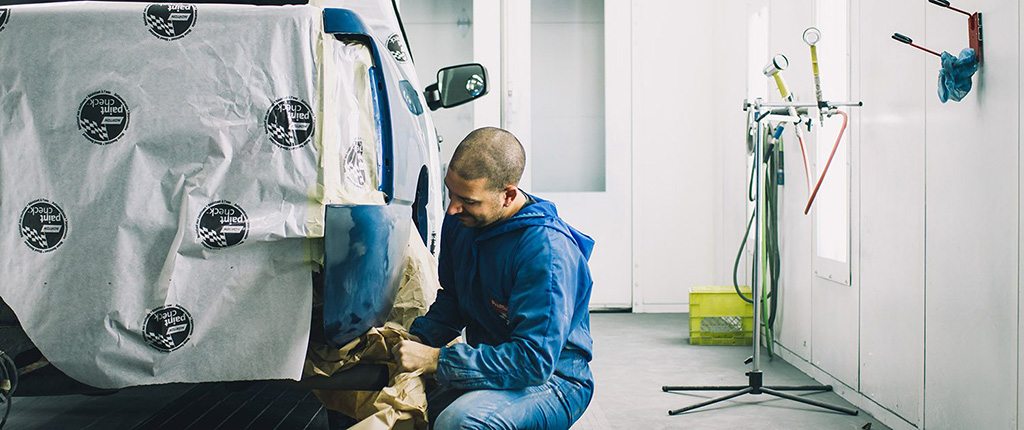 The paint job of any car is its first impression. It's probably the first thing that caught your eye at the dealership, and it will also receive a visual inspection every time you approach. While your car's paint is a first impression, it's also the first to receive any weathering and damages.
Constant sunlight, bird droppings, rocks and gravel, and paint swirls are just a hand full of the long list of environmental conditions your paint will endure.
Your car's paint should continue to dazzle and impress no matter how old it is. Doc's Auto Body can help you keep your car looking and feeling new. Return that smooth sheen to your paint's clear coat, and keep that colour looking fresh and bright.
Our detail technicians are extremely well trained and are meticulous in nature. They are passionate about making vehicles look their best. The next time you run your hand along your car's paint it will feel the same as it did the day you drove it off the lot.
As we are ICBC accredited, we can look after any auto paint job related to an ICBC auto claim. If you have body damages, we will fix them and detail your car with a paint job that will look like it just came out of the factory. We guarantee our work exceeds your expectations.
Our staff is continually trained; our equipment is constantly quality assessed; and our technology is always new. We guarantee our auto repairs for as long as you own your vehicle. Don't let spider scratches, rock chips, and sun-bleaching keep your paint from looking its best.